Product Manuals & Literature
Our product manuals & literature are available online in PDF form and may be viewed, printed, or downloaded.
Locate Your Model and Serial Number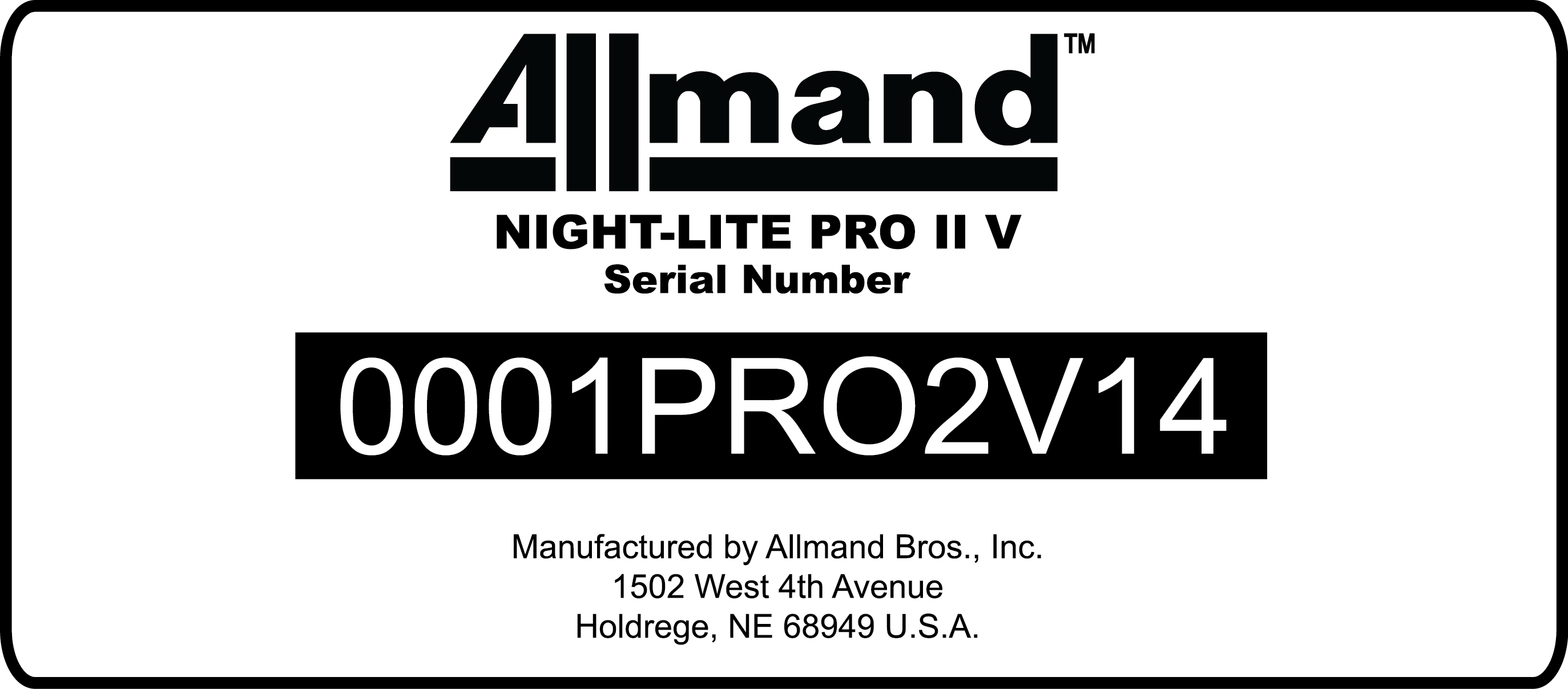 0001 indicates numerical order of which the machine was built.
PRO2V indicates the product model. In this case, it is a Night-Lite PRO II Vertical light tower. Examples include MXL (Maxi-Lite) | TLB425 | MXH (Maxi-Heat) | AB (Eclipse Arrowboard) | PRO (Night-Lite PRO)
14 indicates the year your machine was manufactured.
*Please be prepared to give a parts representative your product serial number.
Find Your Product Manual, Parts List, and Schematics
---
To begin, click your product from the list below. Note: Some types of product literature may not be available for all models.
Service Bulletin
As of July 01, 2017, Allmand has implemented changes to provide quicker parts delivery. 
Supplier Information
Take advantage of the expertise that only our suppliers can bring to their customers.